Weathering Wood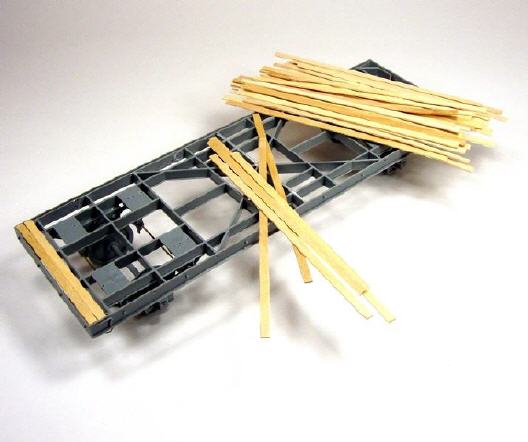 If you want to try out something a little different on a flatbed rail car you are working on you can decide to replace the plastic decking the kit came with real wood. Some coffee stirrers fit the bill perfectly. The only question is how to attack the finishing of the wood.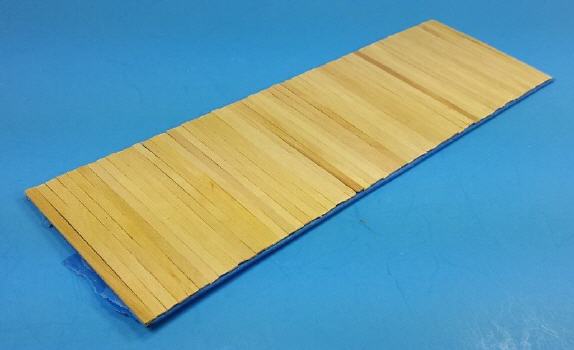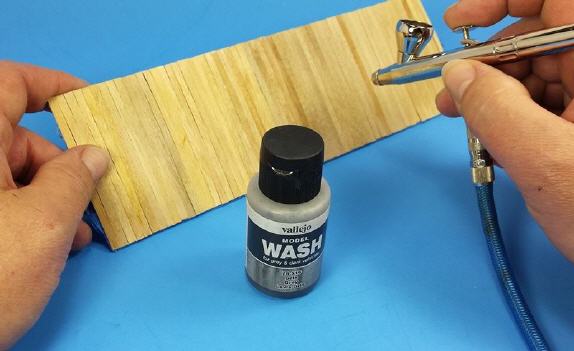 You can apply first a light coat of Grey Model Wash to the surface. To darkening the edges more than the center of the boards but in the same respect you can make an attempt to randomly add color around the deck.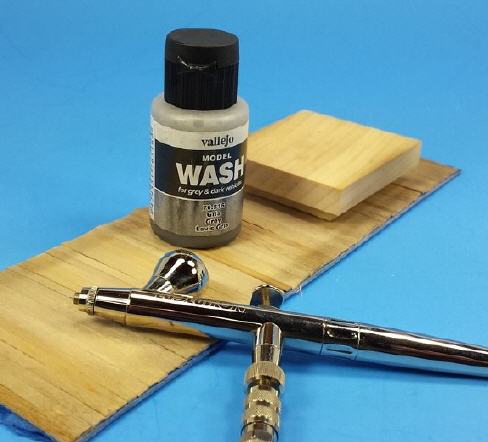 Once the first application was down, it is just a matter of layering the Model Wash effects until you are pleased with the coloring.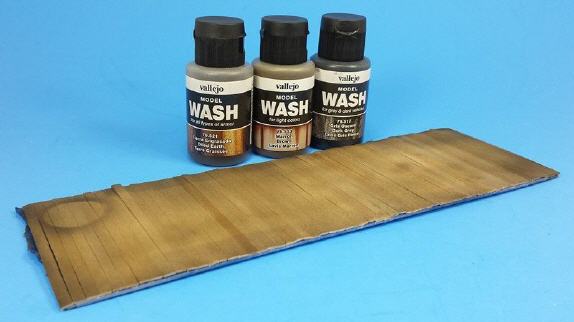 In layering, you can use Oiled Earth, Brown and Dark Grey to give multiple tones to the wood. If this felt it works well to give you a decent beginning to the weathered look you want. This is where you can change things up a little.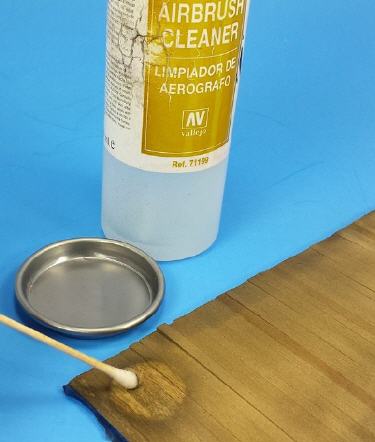 Using Vallejo's Airbrush cleaner and a cotton swab, the surface can be rubbed in varying degrees of pressure to remove some of the surface effects. This is bringing out much of the grain of the wood and helped a lot to give a natural appearance to the weathered wood.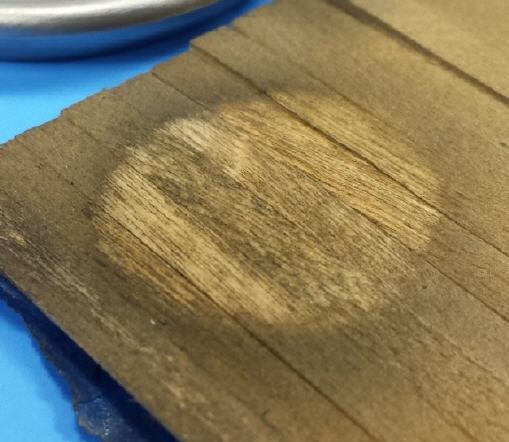 Using a bottle of Model Air you can mask off a small section at the end of the rail car as if there was a barrel in place for some time.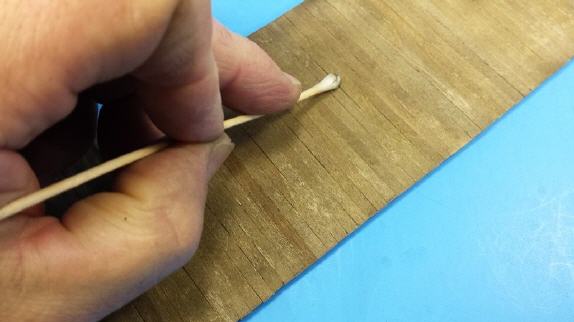 Early on in the process, a small block is used to mask off the outer edges to give the appearance of fading of the wood where the wood might have been uncovered in transport over time.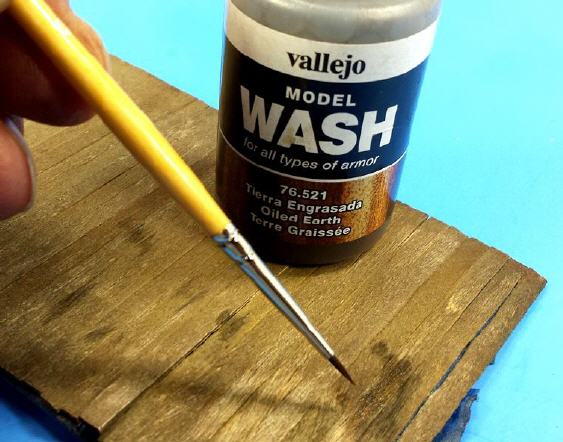 Following up the entire process, I used some Oiled Earth Model Wash to give some random splotching which gave an oil dripped effect.