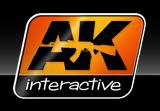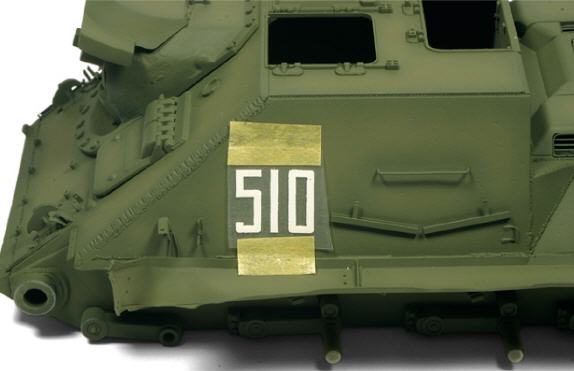 Cut out the dry decal and keep it in place with some pieces of tape.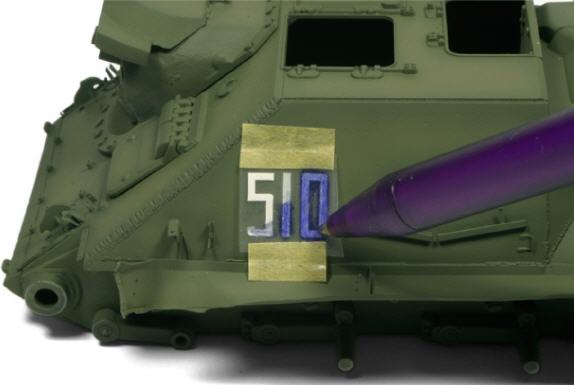 Use a pencil or a biro to rub over the dry decal until it attaches itself on our model.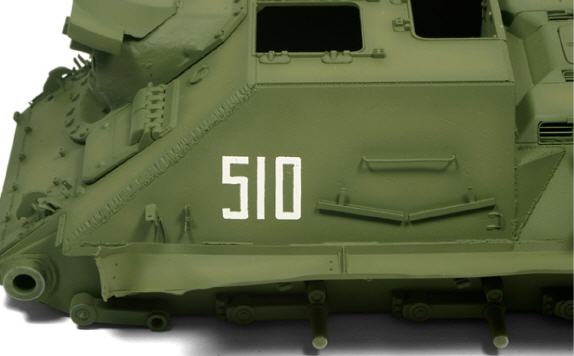 Remove the tape and check if the decals is perfectly applied.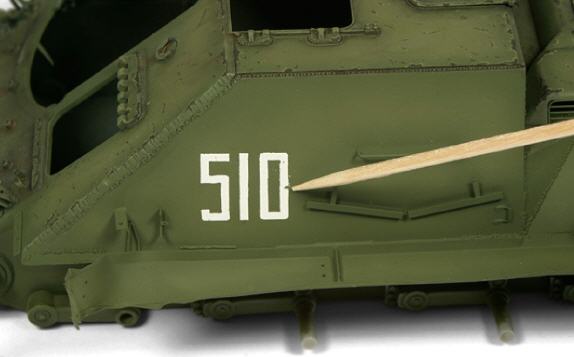 When wanted you can add some damage to the decal with a toothpick to simulate damage to the paintjob.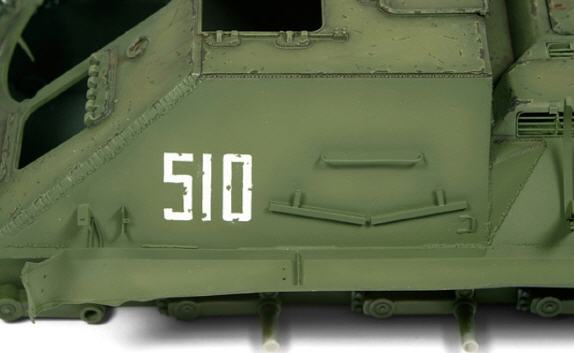 Always apply the markings before the weathering gets started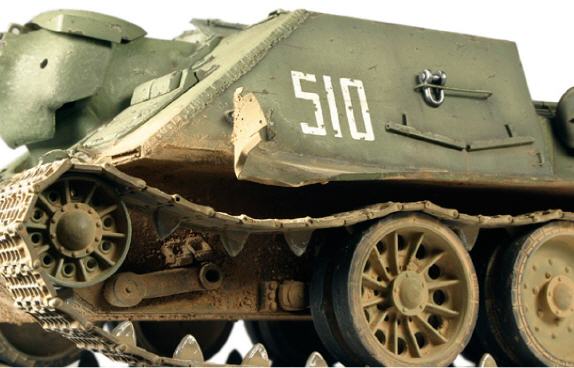 When the weathering is done the marking will have been blended in with the rest of the model.